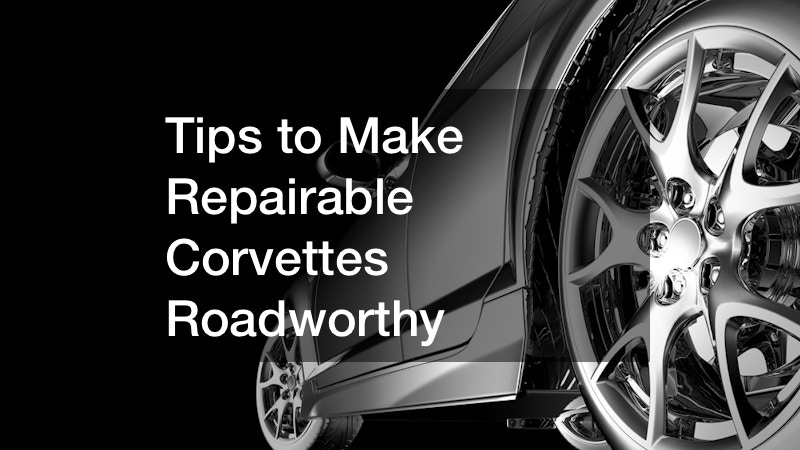 If you're a car enthusiast, you've probably always dreamed of owning a Corvette. While it may seem unattainable to some people, buying repairable Corvettes from a salvage yard and fixing them up can lead to you driving in style. Here are some important factors to take into consideration.
It's important to know what you're getting into when you buy a salvaged vehicle. These type of vehicles have a salvage title, meaning they cannot be driven until they are repaired and inspected. It's also worth noting that this title will follow the vehicle around for its lifetime, so you may run into frustration if you try selling it later down the line.
If you're still committed to repaired a salvaged Corvette, then you'll need to carefully set your budget. When you get to the salvage yard, take note of what parts and repairs the Corvette will need. With today's technology, you can even draft a rough outline of your budget on the spot. It will be helpful to know what you can and cannot afford.
Repairing a salvaged Corvette is a big undertaking, but is a project that could end up paying off. If you're prepared for a lot of work and have a set budget, you may end up hitting the streets with a stylish car. Get out there and find the perfect Corvette for you!