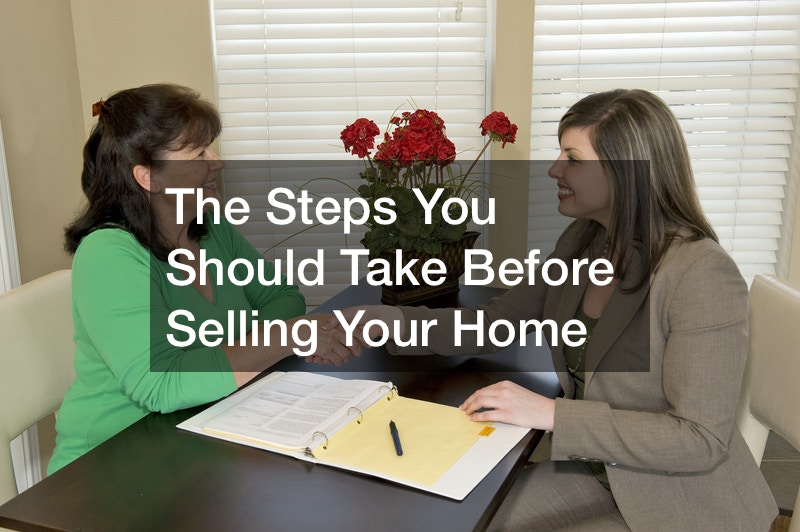 You know you want to sell your house, but there is work to do before you can list it. First, of course, you want to sell your home as quickly as possible for the highest price. However, you also want to spend the least time and money before putting it on the market. So how do you get there? These steps will help you get your house in its best shape before selling.
Declutter
It is likely that you are going to still live in your house while it is on the market. That means that most of your personal belongings will still be in the house. Even if you think you do not have clutter in your home, you probably do. You have to look at your house as a potential buyer would. Look around your house. Would you want to buy a house that looks like yours right now? Potential homebuyers cannot see past all of the clutter and imagine themselves in your house. They have to see your home at your best. You should remove anything you do not need while staying in the house.
You should rent a roll off dumpster and start throwing away items. You have to go through one room at a time. After you decide if you need the item, you need to determine if you are ever going to use that item. If you have duplicates of any items, consider getting rid of one. You can decide what you want to recycle, donate, and throw away, but you have to start making those decisions now. Pack the items that you want to keep but do not need right now. Go through all of the rooms a second time. Most likely, it would be best if you still got rid of about half of what you see. You could even have a friend come into your house and look around as if they were considering buying the house. They can tell you what clutter they see. Pack those items up and get them out of the way.
Deep Clean
You want to ensure that your house is sparkling clean. Deep cleaning of your house is critical. All potential buyers are going to look at your house with a magnifying glass and look for all the dirt and grime. You may need to consider hiring a professional cleaning crew to take care of your home. Potential buyers want to see your house in move-in condition. Move-in condition means that they will not have to do anything before they can move into the house. You want to clean the carpets and rugs to remove stains and odors.
You want to start with the top of your house when you are deep cleaning. Do not forget about the corners of the ceiling. Next, you want to clean all the light fixtures, scrub the walls, woodwork, and do not forget to clean the floor. There should not be one area that you overlook. You want to make sure that the windows and window sills are clean. All of the fixtures in the bathrooms should sparkle. You want to ensure there is no dust anywhere. Clean under the beds. Clean the inside of your refrigerator and oven. You would be surprised at home many people will open both of them. You want to keep your kitchen and bathrooms completely clean. Ensure the toilet lids are down and the guest towels are clean. Once your house is listed, you want to be careful about the food you cook. The last thing you want is someone walking through your home just after you have cooked fish.
Make Repairs
You will have to make some repairs. The condition and safety of your house will dictate just how much you have to fix. If you want to make significant changes, you can contact remodeling services, but that might not be necessary. You can make some minor updates to make a substantial difference in your house. You want to fix the things you know need repair. There may be some things around the house that you have been meaning to fix. You want to do that now. If there is anything broken, you should fix that. The door, window, or running toilet you have let go for too long must be fixed now.
It would be best to consider changing the hardware in all the bathrooms and kitchen. It is an affordable and easy upgrade. You can change all the switch plates for the outlets and light switches around the house. You can replace all the bathroom and kitchen fixtures with more modern and updated versions. It would be best if you considered updating your light fixtures. You can install fixtures that are new, clean, and updated. You want to make sure all lightbulbs are in good working order. Finally, it would help if you considered putting some new paint on the walls. The walls and ceilings get dirty, much more than you would expect. You can put a fresh coat of a neutral color on the walls. Do not paint the walls with an unconventional color. Potential buyers may not like that color and could be turned off from looking seriously at buying your home.
Depersonalize
It would be best to get rid of all the personal items in your house. For example, any pictures of you, your family, and your pet need to be put away. You want to ensure the potential buyer can envision their life in the house. They cannot do that with your personal items around the house. In addition, you should remove all religious and political items from your home. While those are your fundamental personal beliefs, a potential buyer may not share the same beliefs, and those items may leave a bad taste in the buyer's mouth. It would help if you considered packing them up for your move.
Your furniture suits you and your family. You may consider visiting home furniture stores for some new furniture. You can also set your furniture up so that it is staged. This means placing it in positions that are open to buyers. You may need to remove some furniture so that buyers can walk around the room. If there are any items that are personal to you, you should remove them. You want the house to be a clean slate for buyers. Your home should be set up the way you would see a model home.
Outside Of The House
Taking time and effort to work on the inside of your house is essential, but do not overlook the outside. There are critical items that require your attention before putting your home on the market. You want to ensure that your front and back yards are clean, functional, and inviting. You may require landscape designers to get your yard in a sellable condition. You do not have to spend a lot of money. Just make sure the grass is cut and neat. You want to have it edged around the walkways and sidewalks. You should consider putting in some flowers if you do not have any. You do not have to do any of this work yourself. Landscaping services are a quick way to get your yard in selling shape. You will have to do some minor work to maintain your yard while your house is on the market.
If you have any dead trees in your yard, you want to consider tree service companies to address that problem. It would be best if you had it cut down, so any new buyer does not have to deal with it. If you have a stump in the yard from a prior dead tree, you should consider stump removal companies to get that removed. Buyers want houses that are move-in ready. They do not often want to deal with problems once they move in.
Check All Major Appliances
Do not forget about the major appliances in your home. If everything is new, less than three years or so, you should be good to go. However, if you have appliances over three years old, you want to verify that they are in good working order. This extends beyond the refrigerator, oven, washing machine, and dryer. You want to ensure that your water heater and HVAC system are inspected, and all filters have been replaced. You may need to contact a water heater contractor if you want to have your water heater checked. You may consider calling plumbing services to ensure there are no leaks in your house. You could consider having a preliminary inspection done so you know what the problems may be. Finally, do not forget to clean all of your appliances, including the microwave. Even if you are taking the appliance with you, ensure that it is clean. If there are dirty items in the kitchen, potential buyers may be turned away from looking any further at your house.
Do Not Forget About Roof And Windows
All potential buyers are going to ask about the roof. That is a hefty expense, and they are going to want to know how much life the roof has left. In addition to preparing for questions about your roof, you want to ensure it is in good working order. You should have a roof inspection to ensure no holes, gaps, or missing shingles. If there are, have them repaired. In addition, you want to make sure the gutters and downspouts are clean and in good working order. If your roof needs major work or a replacement, you should expect to negotiate that into the house's selling price.
The windows are also important to potential buyers. You want to ensure that you have window treatments that balance looks, energy efficiency, and allow in light. If your windows are broken, old, or in need of serious repair, you should expect that to be a point of negotiation in the price of the house. Windows are almost as important as the roof of the home.
Find The Right Realtor
When you are planning to sell your house, you have the option to sell it yourself or find a realtor to sell your house for you. Obviously, you think you want someone to sell my home fast and for a reasonable price. You want to find a Realtor that is an expert in your local community. Your Realtor is the person doing the research and tracking what houses are selling for in your area. You want to find someone that is experienced and has a solid reputation. You want to know their process, including how they list your house and their fee schedule. While you have done some preliminary work on your home, the Realtor will have some additional recommendations for you. For example, they may suggest that you make a few more repairs. They are going to stage your house for pictures and showings to buyers. You are going to have to trust this person to be your advocate. They will make suggestions that will help you sell your house, but they should not be extensive or cost-prohibitive.
If you follow these tips for getting your house ready for sale, you should be in a great position. You must trust the expert opinion of your realtor and make updates they suggest. Sellers are often attached to their houses and have difficulty during the selling process. You must separate yourself from the house. Once you decide to sell, you have to put yourself in the selling mindset. This means you no longer see it as your house. If it becomes a house you are selling, the process is more manageable.